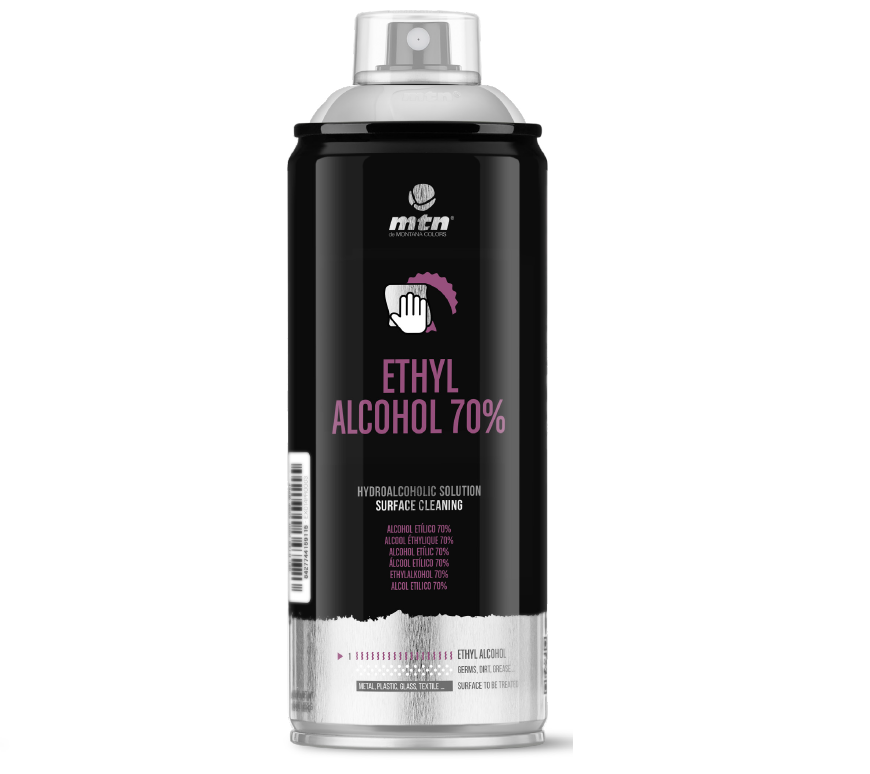 MTN PRO ETHYL ALCOHOL 70% - Box of 6 Cans
€116.00
MTN PRO ETHYL ALCOHOL 70% is a hydroalcoholic solution for disinfecting, degreasing and cleaning surfaces of all kinds.

Wide Coverage
Unlike the more conventional packaging, the advantage of the spray can is its wide coverage. With a 400 ml container you can clean and disinfect a surface of 15m2. Aerosol microparticles cover the surface very evenly and safely.

Ease of use
With just one press on the valve, the alcohol permeates all kinds of surfaces and corners, guaranteeing their disinfection. The microparticles do not compromise delicate surfaces such as computer screens, keyboards, or cell phones. For use on window panes, methacrylate, motorcycle visors, etc., we recommend drying with a cotton cloth to guarantee the transparency of these surfaces.